NBFCs are companies that are in the business of providing a wide range of specific financial services, without offering traditional banking facilities.
India is the only country in the world that licenses financial institutions in 8 different categories as NBFCs, thanks to the diverse needs of Indians.
The flexibility, transparency, and quick assistance in times of financial needs have made NBFCs very popular among the general public.
There are plenty of NBFCs in the country. And, below, we have listed the top 10 NBFC in India.
But, first, let us understand what exactly NBFCs are.
What are NBFCs?
NBFC Registration is done under the Companies Act, 1956, or 2013. They must be engaged in the business of providing loans and advances, acquisition of shares/stock/bonds/debentures/securities, etc. issued by government or local authority or other securities of like marketable nature, leasing, hire-purchase, insurance business, chit fund business. But do not include those institutions whose principal business is agriculture activity, industrial activity, and sale/purchase/construction of the immovable property.
All top NBFC in India provide banking facilities and financial services but their legal functioning and purpose are very different from a Bank. NBFCs are covered under banking regulations which are set by the Reserve Bank of India.
They provide banking services such as loans, credit facilities, retirement planning, TFCs, stocks, and market investments. However, they cannot take any kind of deposits from the public, till they apply for, and are approved by the RBI.
The deposits they can accept from customers are unlike banks. They are not authorized to offer savings banks and other deposit schemes. The deposits may be in the form of insurance premiums and shares listed on stock markets or held privately.
For example, a mutual fund will accept your deposit and give you units. Instead of paying interest on your deposits, they will pay part of profits as dividend/interest/return on those units.
Top 10 NBFC in India
 Below we have listed the top 10 NBFC in India. Those NBFCs that are associated with banks have been excluded from the list. For instance, Kotak Mahindra Bank, HDFC Bank, and Axis Bank, etc., which have their own NBFC subsidiary.
The list only includes the Top NBFC from the private and public sectors in India. The ones which are not associated with any commercial banks.
The ranking method is based on their market capitalization. Market capitalization (market cap) is the market value of a publicly-traded company's outstanding shares. Market capitalization is equal to the share price multiplied by the number of shares outstanding. The market cap, revenues, and net profits are based on 2018-to date metrics available on the BSE and NSE.
1.      Power Finance Corporation Ltd. – A Top NBFC in India
Power Finance Corporation Ltd (PFC) NBFC is a state-owned financial institution that is designated as a "Navratna" (nine jewels) status company. It was established in 1986. It is headed by Mukesh Kumar Goel.
PFC raises this money from the public and provides monetary assistance to various mega-projects of a generation of electric power in India.
The funds are raised through bonds that offer investors an attractive interest rate and tax deductions. PFC lends to organizations that are involved in power generation, its transmission, distribution, and RM&U projects.
Lately, it has ventured into the financing of other infrastructure projects that support the energy industry at the backend. Such as oil & gas pipelines, coal mine improvement, fuel transportation, and so on. The list of borrowers includes state electricity boards, state sector power utilities, central sector power utilities, and personal region corporations.
With a Net worth of Rs. 38,274 Crore, PFC has been the financial backbone of the Indian Power Sector. This company is also listed on the BSE (Bombay Stock Exchange) and NSE (National Stock Exchange).  
Founded – 1986
CEO – Rajeev Sharma
Revenue – Rs. 7,407.08 crores
Net Profit – Rs. 1,355.12 crore
Market Cap – Rs. 23,206 crores
Annual Turnover – Rs. 28,842 crores
2. Shriram Transport Finance Company Ltd.
Shriram Transport Finance Company Ltd, a front-runner in the Shriram group, is one of the top NBFC in India which finances pre-owned trucks with a strategic presence in 5 to 10-year-old used vehicles. This company is India's largest participant targeting business and commercial vehicles. It is a leader in industrial automobile finance.
With a community of more than 1,200 branches and over 24,000 employees including 15000+ field officers, the wings of the company are spread throughout the country.
STFC was incorporated on June 30, 1978, as a public limited business enterprise. The objective was to provide lease buy and rent finance for the medium and heavy commercial vehicles.
Its principal business activity has been offering fund services for Heavy Duty Trucks, Light Duty Trucks, Mini Trucks, Passenger Vehicles, Farm Vehicles as well as Construction Vehicles.
It has a vertically included commercial enterprise version and gives several merchandises which include Pre-owned Car Vehicle financing, New CV financing, and different loans such as accidental repair loans, tire loans, working capital finance, and so on.
Founded – 1979
CEO – Umesh G. Revankar
Revenue – Rs. 3,937.99 crores
Net Profit – Rs. 609.58 crore
Market Cap – Rs. 25,203 crores
Annual Turnover – Rs. 15,522 crores
3. Bajaj Finance Ltd. – A Top NBFC in India
Bajaj Finance Limited NBFC caters to diverse sectors. For example, consumer loans for homes and vehicles, commercial and corporate finance, Small and Medium Enterprise (SME) funding, wealth management, and insurance. One of the most diversified non-bank in the country with 19 product lines, it has emerged as one of the best NBFCs of India. The company offers gold loans, home loans, individual loans, business & start-ups loans, and they also offer loans to professionals for their career enhancement. Moreover, it provides money lending, wealth advisory, and general insurance.
All this has turned it into one of the most profitable companies in the category.
Bajaj Finance Limited was founded in 2007, with headquarters in Pune, Maharashtra. It is the lending and wealth advisory arm of Bajaj Finserv Limited and a part of Bajaj Holdings and Investments. The parent company has a holding of 57.28% of the entire stocks and a controlling stake in this subsidiary. Other notable investors are the government of Singapore, Maharashtra Scooters limited, Smallcap World Fund Inc., and AXIS equity Fund.
The corporation has approximately 500 rural locations and 300 customer branches with over 33,000 distribution points.
Founded – 2007
CEO – Rajeev Jain
Revenue – Rs. 4,255.92 crores
Net Profit – Rs 923.47 crores
Market Cap – Rs. 1,41,313 crores
Annual Turnover – Rs. 17,383 crores
4. Mahindra & Mahindra Financial Services Ltd.
Mahindra & Mahindra Financial Services limited or MMFSL was established in 1991 and is one of the most renowned organizations now.
This NBFC has 1000 + branches in the country. Averaging 1 in every 3 villages across India with a customer base of over 4.7 million customers to date, which makes it one of the top NBFC in India. NBFC registration was provided to MMFSL as a Rural NBFC with headquarters in Mumbai.
This company has two subsidiaries offering rural housing finance and insurance services. Other than these, it offers gold loans, vehicle advances, home credits, working capital loans, and corporate advances, etc. The portfolio consists of SME finance, which has project finance, instrumentality finance, capital finance, and bill discounting services to SMEs. It undertakes mutual fund distribution, fixed deposits, and private loans custom-made to suit its distinctive clientele.
It is one of the top NBFC to take a loan for tractors in India. It also offers a good range of economic products to cater to varied client necessities.
M&M Finance portfolio consists of auto finance, which incorporates finance of tractors, construction equipment, passenger vehicles, utility vehicles, business vehicles, and pre-owned vehicles, etc.
Founded –  1991
CEO – Ramesh Tyer
Revenue – Rs. 2,103.27 crores
Net Profit – Rs 381.39 crores
Market Cap – Rs. 24,834 crores
Annual Turnover – Rs. 8,722 crores
5. Muthoot Finance Ltd. – A Top NBFC in India
Muthoot Finance Ltd can be termed as a historical NBFC in India.
With the beginning of its operations being traced back to the year 1888 when it began as a tiny lender in a Kerala village. This is one of the best NBFCs in the country.
Today, Muthoot Finance is the leading authority in India's finance market. It is also the parent company of Muthoot Housing Finance (India) Ltd, which offers home advances. This company has more than 440 branches across the country.
Muthoot Housing Finance is the best NBFC to offer home loans in India. It offers loans against gold ornaments. It is the largest gold finance company in India, providing personal and business loans secured by gold ornaments. Additionally, it renders wealth management services, money transfers, cash transfers, foreign exchange services, tourism & travel services, and sale of gold coins at its Branches.
Due to its strong portfolio and reasonable credit, Muthoot finance is one of the top NBFC in India.
Founded – 1939
CEO – Kuttikattu Rajappan Bijimon
Revenue – Rs. 1,649.63 crores
Net Profit – Rs 483.83 crores
Market Cap – Rs. 17,737 crores
Annual Turnover – Rs. 6,878 crores
6. Cholamandalam Investment and Finance Company Ltd.
Cholamandalam Investment and Finance Company Limited was established in 1978 as a financial services member of the Murugappa Group.
This company commenced business as an equipment & instrumentality financing service provider. Now, it has diversified as a comprehensive financial services provider giving vehicle finance, home loans, home equity finance, SME loans, corporate mortgage loans, investment consultancy services, freight data solutions, stockbroking & distribution of financial products, and a range of other financial services to customers. Either working by itself or through its subsidiaries.
Cholamandalam Investment & Fin. Co. is one of the top composite NBFC in India that has created a strong position in light commercial vehicles and used vehicle financing in India. Chola operates from over 550 branches across India.
With more than 700 branches all over India, the company has a huge client base and decent working capital.
Founded – 1978
MD – N Srinivasan
Revenue – Rs. 1,675.73 crores
Net Profit – Rs. 304.67 crores
Market Cap – Rs. 19,247 crores
Annual Turnover – Rs. 13,983 crores
7. Tata Capital Financial Services Ltd.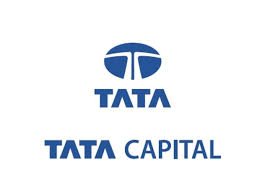 Also ranking as one of the top NBFC is Tata Capital Limited, in India. TCFS is a Systemically Important Non-Deposit Accepting Non-Banking Financial Company, as per its NBFC license with the RBI. It was founded as a subsidiary of Tata Sons Limited in 2007.
It provides financial services to fulfill the requirements of retail, institutional, and corporate customers of the country.
Tata Capital Financial Services Limited caters to the diverse needs of retail, corporate and institutional clients across sectors.
Various products are on offer with it that provide financial solutions to individuals, families, and businesses. These include consumer loans, wealth management, consumer loans, commercial finance, infrastructure finance, home loans, and distribution and marketing of Tata Cards, and more.
Founded – 2007
MD – Rajiv Sabharwal
Revenue – Rs. 5,529.7 crores
Net Profit – Rs. 414.84 crores
Annual Turnover – Rs. 45,553 crores
8. L&T Finance Ltd. – A Top NBFC in India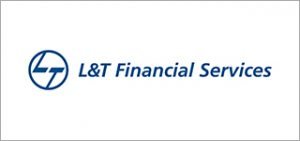 L&T Financial Services is perhaps the only NBFC ever been launched by an engineering group, Larsen & Toubro Ltd. (L&T). It is a financial holding company offering a focused range of financial products and services. The market is rural housing & wholesale finance sectors, mutual fund products, and wealth management services, etc. All these activities are managed with the help of its wholly-owned subsidiaries that are L&T Housing Finance Ltd., L&T Infrastructure Finance Company Ltd., etc.
LTFH is registered as a CIC-ND-SI, with RBI.
Also on offer are debt capital markets services as part of the wholesale finance business segment. The housing finance branch comprises home loans, loans against property, and real estate finance. The company's rural arm comprises farm equipment finance, 2-wheeler finance, and micro-loans. It makes available finance by offering its own brand of tractors and other gear on a soft loan basis.
It has been operating since 2007, offering a wide range of financial services to Indian clients and corporate consumers. These include providing microloans to help India's rural areas develop indigenous cottage industries and individual entities. It offers real estate finance for building projects undertaken by its sister concern L&T civil engineering division, and housing & industrial complexes or ventures of other renowned developers & builders across India.
Other activities include funding the development of the logistics chain in India.
L&T Finance Limited was founded in 1991 and has headquarters in Mumbai. It was awarded the "Company of the Year" award in 2010 at the Economic Times Awards.
Founded – 2008
MD – Dinesh Dubhashi
Revenue – Rs. 3,246.3 crores
Net Profit – Rs. 560.41 crores
Market Cap – Rs. 27,903 crores
Annual Turnover – Rs. 86,987 crores
9. Aditya Birla Finance Ltd.
Aditya Birla Finance Limited is a subsidiary of Aditya Birla Group (earlier named Aditya Birla Financial Services) that was established in 1991. It received the NBFC license as a systemically important non-deposit accepting one (NBFC-SI-ND) from RBI. It ranks as a top NBFC in India with its offer of customized solutions from commercial mortgages, corporate finance, structured finance, and capital markets.
ABCL has a strong presence in the field of asset management, structured finance, project finance, non-public equity, company lending, life insurance, general insurance broking, wealth management, equity, currency and commodity broking, online personal finance management, housing finance, asset reconstruction business, and much more.
To serve such a wide range of services nationwide, ABCL has employed over 27000 individuals.
Founded – 2009
CEO – Ajay Srinivasan
Revenue – Rs. 3,590.46 crores
Net Profit – Rs. 194.78 crores
Market Cap – Rs. 21,662 crores
Annual Turnover – Rs. 177 crores
10. LKP Finance Ltd. – A Top NBFC in India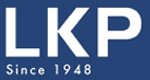 LKP Finance Limited is an NBFC engaged in investment activities and other financial services. Its other activities are Interest and Dividend Income, equity broking in cash and derivatives, Internet-based trading, Demat services, research, debt and money market broking, merchant banking (category 1), currency, merger, and acquisition (M&A), commodity trading, mutual fund distribution, and Profit on sale of Shares and Securities.
LKPFL was established in 1948 and is one of the first stock-broking companies in the country. It is one of the top stock-broking NBFC in India, with more than 2,300 Outlets across India covering over 200 cities in the country, including regional offices at Delhi, Kolkata, Pune, Ahmedabad, Bangalore, and Chennai.
The Company's subsidiaries are LKP Securities Limited and Gayatri Cement & Chemical Industries Pvt Ltd.
As NBFC, this company lets investors create an investment portfolio that includes shares listed on BSE (Bombay Stock Exchange) and (NSE) National Stock Exchange.
Founded – 1948
CEO – Anish Unadkat
Revenue – Rs. 44.66 crores
Net Profit – Rs. 24.18 crores
Market Cap – Rs. 100.30 crores
Why Top NBFC is important in India
Getting finance from NBFCs has proved easier for many small businesses, budding entrepreneurs, as also home-owners.
Generally, the process of taking finance from NBFCs is convenient and fast.
They take a share of the profits made by your assets they handle.
Therefore, sufficient care is taken to ensure their loans do not lose unless there is a severe slump in the global and Indian markets.
NBFCs have helped crores of Indians who were economically and socially underprivileged, to achieve their dreams by providing microfinance that helped setting up cottage industries and home-based ventures.
Strict regulations and monitoring by RBI guarantee that investor interests are cared for.
If you are checking the scope of NBFC in India and planning to start your own NBFC, let our well-qualified experts accompany you in the journey. We provide hassle-free NBFC Registration and get various approvals from RBI conveniently.
Also, in case you are in a hurry, you may want to buy NBFC to save on time and find an existing business. We also assist in all kinds of mergers, business restructuring, change in object or name, assets valuation, etc.
For more information about the vast range of services that we provide, visit us at NBFC License India.
You can also call us on +91 8750008585.
Also Read:

Non Banking Financial Companies: Types & Registration

NBFC RBI: How to File Complaint & its Conditions
Frequently Asked Questions
Q. What is an NBFC?
An NBFC or Non-Banking Financial Company is a company registered under the Companies Act 1956 or 2013. It should be engaged in the business of-
loans and advances
acquisition of shares/stocks/bonds/debentures/securities issued by Government or local authority or other marketable securities of similar nature
chit fund
hire-purchase
leasing
insurance
It should not be involved in the business of:
industrial activity
agriculture activity
Purchase or sale of goods other than securities or construction/sale/purchase of the immovable property.
Moreover, the principal business of NBFCs must be accepting deposits following an arrangement or any scheme in installments or lump sum by the way of contributions or in any other method.
Q. What are the different types of NBFCs in India?
The NBFCs can be categorized based on their activities, as:

Investment Credit Company (it includes Asset Finance Company, Investment Company, and Loan Company)
Infrastructure Finance Company
Core Investment Company
Micro Finance Company
Factoring Company
Mortgage Guarantee Company
Housing Finance Company

Based on the deposits that they can hold, NBFCs can be classified into:

Deposit accepting NBFCs
Non-Deposit accepting NBFCs

They may be classified based on their size, as:

Systematically Important NBFCs
Non-Deposit Holding NBFCs
Q. What are the conditions for NBFC Registration?
An organization willing to commence a business of non-banking financial institution as defined under Section 45 I (a) of the RBI Act, 1934 should comply with the following conditions:
it should be a company established u/s 3 of the Companies Act, 1956 or 2013
It should have a minimum NOF (net owned fund) of Rs. 2 crores. (This requirement of minimum NOF is different for specialized NBFCs like Micro Finance Institutions, Factors, Core Investment Companies, etc.
Q. What is the process of taking an NBFC License?
An online application is uploaded on the RBI portal along with the required documents. A CARN (Company Application Reference Number) is generated, to be used for all future communications and inquiries.
The hard copy of the Application Form and the accompanying documents are submitted to the Regional Office of the RBI.
The regional office, after going through the documents, forwards them to the main office of the RBI. Here, the application is examined thoroughly and facts are verified.
If the company is found in compliance with all the terms and conditions u/s 45-I A of the RBI Act, the NBFC License and CoR is issued to the applicant.
Q. What are the documents required for NBFC registration?
The general documents to be attached to the application for NBFC registration are:
Certificate of Company Incorporation
Company's Bank Account with a minimum paid-up equity share capital of Rs. 2 crore
MoA & AoA
Address proof of the company
Duly filled up and signed Annexure I, II, and III
Detailed information about the Directors
Document of administration and management of the company
Audited financial accounts for the past 3 years
Board resolution favoring NBFC registration
A brief documentary about the company's works and activities in the past 3 years
Income tax, PAN, etc.
Any other relevant documents.